DREAMBOX
7000s

FEATURES/SPECIFICATIONS
 

- 250 MHz IBM PowerPC Processor (350 Mips)
 - Linux open source (most parts under the terms of GPL, accordingly
   expandable)

- Supports Linux Standard API (Direct-FB, Linux-FB, LIRC)
 - 1 x DVB Common-Interface Slot
 - 2 x Smart card-Reader (dreamcrypt)
 - Integrated Compact Flash Interface Slot
 - MPEG2 Hardware decoding (fully DVB compliant)
 - in future Support for MPEG4 decoding
 - Common available NIMs (DVB-S, DVB-T, DVB-C)
 - 100 MBit full duplex Ethernet Interface
 - USB Port  For : Keyboard, Pointing Devices, Web Cams and other devices
 - V.24/RS232 Interface
 - Big-size LCD-Display
 - Up to 64 MByte of RAM
 - integrated IDE UDMA66 Master/Slave Interface
 - Support for internal HDD in any capacity
 - unlimited channel lists for TV/Radio
 - channel-change time < 1 second
 - full automatic service scan
 - supports directly bouquet-lists (indirect unlimited)
 - supports EPG (electronic program guide)
 - supports videotext (insertion)
 - various applications such Web-Browser or Mail-clients
 - supports multiple LNB-Switching control (supports DiSEqC)
 - fully adaptable OSD in many languages (skin-support)
 - SPDI/F Interface for digital bit stream out (AC-3 / DTS)
 - 2 x Scart -interfaces (fully controlled by software)
 - MINI-DIN connector for extern IR (send/receive) and I2C for
   extern Rotor devices
 - intern send/receive IR (Video recorder)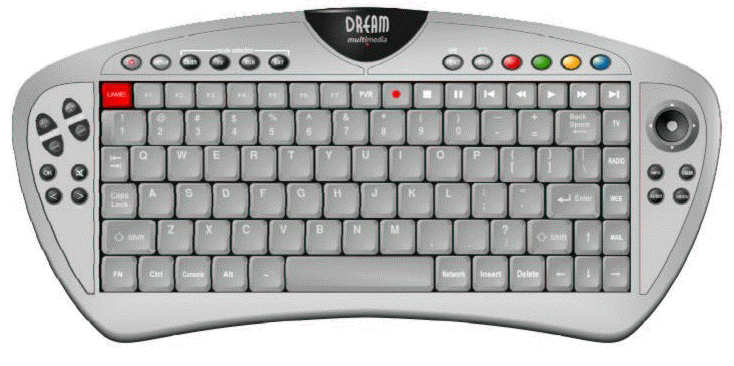 LOADING NEW IMAGES TO DREAMBOX .
There are actually two ways of loading new image files in your dreambox 7000s . The point you have to take in mind though is how
often do you intend to use one of those tools ... But if we just take a look at the pace of new images presented, -almost one new image
within two weeks- then i guess you have to use the most fast one ... So lets take a look first at the faster tool the DreamUpLAN .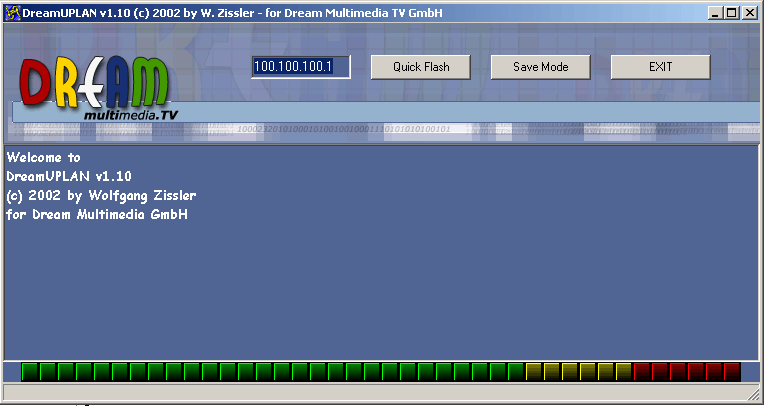 It's a very simple tool using your dreambox's 100 MBit full duplex Ethernet Interface . You actually press two or three buttons and you've got you job done !
We assume that you already have configured your network settings , so you place in the top box area the address of your dreambox which in my case if you take a look was 100.100.100.1 , and that you are connected to your dreambox via a cross cable ( pc directly to dreambox ) or thru a local network via a hub box .
Press button QUICK FLASH and go for the file directory where you have saved your images . Select the one you want to upload to dreambox and press open .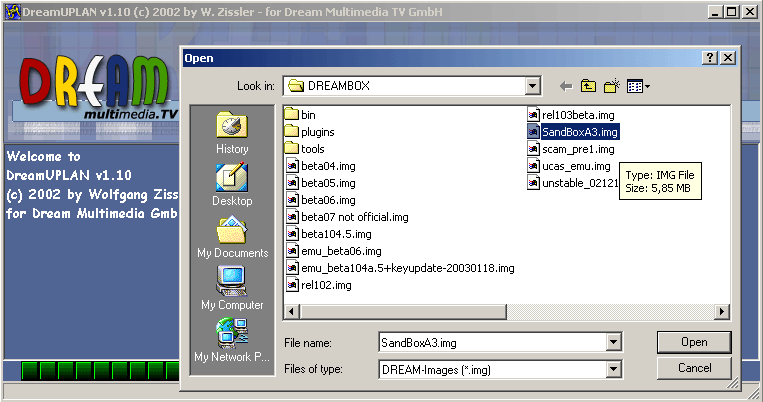 As soon as you press "open" the DreamUpLan will attempt to connect to your dreambox , and if network is configured correctly the procedure will start , and you'll get the next messages on DreamUpLan .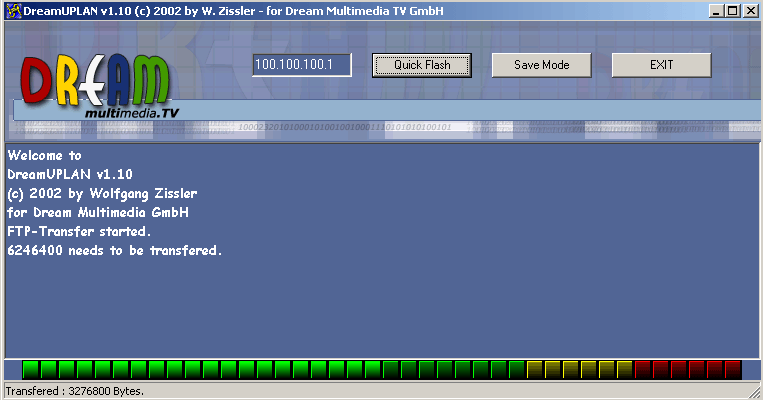 At this point , pressing the OK button erases completely the software you used to have in your dreambox .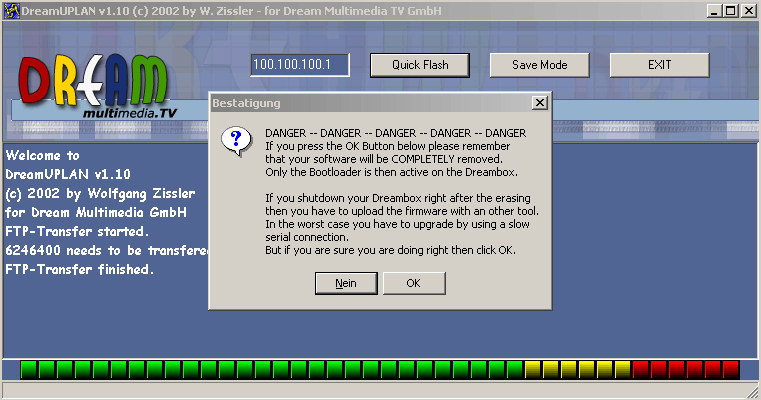 Erasing starts after the OK button .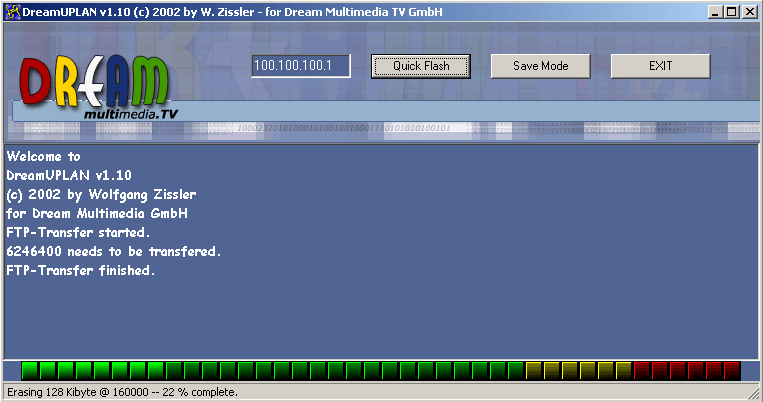 When erasing is complete , programing of the new image is followed . Usually one minute time will be more than enough for the DreamUpLan to finish.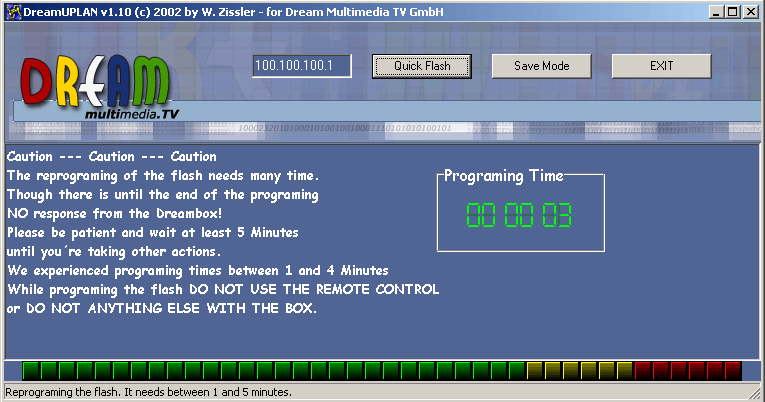 If nothing went wrong your new s/w is allready in the flashrom .
Exit DreamUpLan and reboot your dreambox . When first logo screen of your new s/w appears dont forget to press and hold left upper button of Dreamboxe's front panel until "flash erase" appears in front display .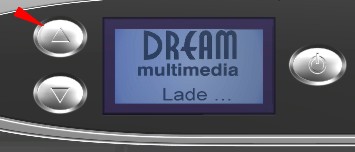 -------------------------------
© Dreambox and logo's are copyright protected by Dream-Multimedia-tv.